WINNER
Winner of the 2015 Happening List.
We offer State of the art Green Technology Cleaning system on a regular house cleaning Basic in the lehigh velly-PA,suf-folk country and srounding areas.
A Closer Look
Pricing
***In order to fulfill our promise to provide you with award-winning cleaning service, we believe it's absolutely necessary to be upfront with our prices. If you are interested in our cleaning service but you would like to propose a different package or price, feel free to contact us.
COST FOR FIRST-TIME CLEANING?
Our Website ONLY calculates the price for your 1st cleaning. We provide 2 professional Maids & charge by the hour. This estimated price for First-Time cleaning is based solely on time. We provide our estimation based on Square Footage of your home & location. We provide a quote for recurring cleaning after 1st cleaning or you may request a free estimate The price/time to clean your home may vary based on the condition of your home.
Bedrooms and Office Areas
The fee to clean your space is based on several factors, including the size of your property, the layout, your preferences and specific needs, as well as the frequency of the cleaning. In addition, we take into consideration the number of people in the space, pets, different degrees of clutter, and different surface materials. That is why we provide you with a free estimate and a walk-through, to gather the information we need in order to give you the best quote possible. We also work with you to reach a price that works for both of us.
Why Should You Care About Going Green?.
Looking at the hazardous effects of chemicals that are used in cleaning materials, super green cleaning was started as an initiative to counter the environment depleting cleaning products. We have been providing our services to premium customers for their homes or offices in the Lehigh Valley, PA; Suffolk County, MA; and Westchester County, NY.Read More
"Took me forever to find an excellent cleaning service to clean my home on a recurring basis. Thanks you so much and keep up the good work! See you next time."
Eric B
"After seeing their reviews I decided to book with super green cleaning. They did not disappoint and I will be recommending them."
Sarah P
Steam Carpets
***Steam carpets and kill lurking bacteria on the spot. We do require client approval prior to cleaning any floors with the Eco-Vape system. This is an amazing way to get that deep clean in an environmentally friendly manner.Carpet dry's in minutes. Carpet cleaning eliminates trapped pollutants; clear out dust mite infestations;help prevent mold growth.
Aromatherapy Plus
We will use pure Essential Oils in your home. We will infuse your home with the scent of your choice, not only leaving your home naturally clean but leaving behind the added benefits of aromatherapy. Many essential oils have been clinically proven to kill bacteria, viruses and fungi and help people stay healthy.
Steaming Cleaning
First time Super Green Cleaning offers the latest in steam cleaning with Eco-Vape Steam Cleaning. This system is chemical free using only water and the power of steam to get the deep clean and sanitization you want in your home. We steam the kitchen counters, sinks, and floors; bathroom sinks, showers, toilets and floors. Steam Kills 99% of common household germs and bacteria i.e, E. Coli, Salmonella and Staph; dust mites and bed bugs.
WHAT IS INCLUDE IN ALL 1st TIME CLEANING MOVE IN/OUT SPRING CLEANING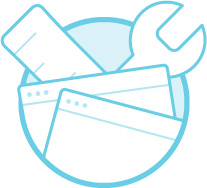 Formal living,Dining & Family Room,Entry Areas:
Dust fixtures/shelves
Vacuum carpets
Clean wall socket plates/door handle area
Vaccum windowsills
Patio doors inide and out
Mop floors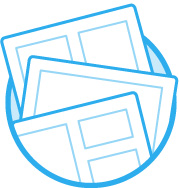 Kitchen Areas:
Clean counter tops
Clean small kitchen appliances
Microwave inside and out
Stove exterior
Oven
Refrigerator exterior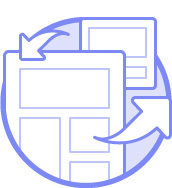 Bedrooms and Office Areas
Dust fixtures/shelves
Vacuum carpets
Vacuum and wipe baseboards
Dust light fixtures & lampshades
Clean wall socket plates/door handle area
Mop floors Master Bath
Commode inside and out
Lights, mirrors and counter
Clean cabinet insde and out
Paper holder/towel racks
Vacuum and mop floors and rugs
Vacuum and wipe baseboards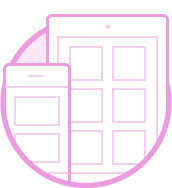 Hallway Bath/Half Bath
Tub/shower stall(s)
Commode inside and out
Lights, mirrors and counter
Clean cabinet inside and out
Paper holder/towel racks
Vacuum and mop floors.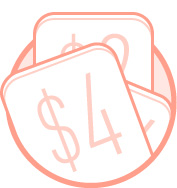 Laundry Areas
nside windows over sink
Dust window sills
Vacuum and mop floors
Vacuum and wipe baseboards
Washer/dryer exteriors
Clean wall socket plates/door handle area
Mop floors.
Promotion
Please mention the Promotional de al when you make contact with our sales agent. sales@supergreencleaning.com. We answer all messages 24 hrs/day & 7 days/week.
Referral Rewards
Get $20 OFF your next cleaning or in cash.
Requirements: The person you refer must hire us for at least [1] cleaning.
Requirements:
Coupon must be redeemed only when setting up new service. Coupon is invalid and void on any skipped or cancelled service.
***This coupon is valid with discount on Help for new service clients.
Booking Online
What is the difference between REGULAR and DEEP CLEANING?
Deep and regular cleaning have the same checklists. The difference is the deep cleaning requires more time and attention. We require you to select this option If your home has not been cleaned by a professional in quite some time and/or is not being maintained on a regular basis by you or a professional. If not selected it may be added upon arrival. Post renovation cleanings are charged hourly
cleaning Supplies
Do I need to provide any cleaning supplies?
We provide all of the cleaning supplies including vacuum. If you have a specific product that you would like us to use just let us know. We will be happy to use a product you have left our for us.
Do you do green cleaning?
Yes, we only use green cleaning products to clean like Whip-It, Dr. Bronner's; Sals Suds; Vinegar & Water etc.
Day of service
Is your service guaranteed?
Yes, in fact we 110% guarantee that you will be satisfied with your cleaning. If you are not happy we will come back and clean it for no additional cost. If you still aren't happy we will give you a full refund.
Tell us more about Move In/Out cleaning?
A move in/out cleaning automatically includes a deep cleaning. The deep cleaning is a thorough cleaning that requires extra time and attention due to extra dust and dirt prior a tenant moving in or out. Visit our services page to see what our checklist includes for your move in/out cleaning.
[coupon couponid="980″ name="Discount Coupon"]
OFFICE HOURS:
MON – FRI: 7:30 A.M. TO 5:00 P.M.
SAT – Upon Special Request
CONTACT:
Phone: 610-807-9399
E mail: gogreensafe@gmail.com
We are available 24 Hours a Day, 7 Days a Week
Bethlehem, Pennsylvania
610-807-9399
7:30am – 8:00pm
gogreensafe@gmail.com